Specialist in automobile preparation techniques, our staff is trained to all vehicle-cleaning techniques (passenger, commercial or luxury vehicles). Our team intervenes throughout the Lake Geneva area and in neighbouring France; we will remain discreet while taking up as little space as possible on your site to ensure we don't disturb your activities.
During a cleaning by My CarWash Mobile, all precautions are taken. The team doesn't wear any metal items (chain, ring, bracelet, etc.) in order to avoid damaging the client's vehicle. In line with this quality policy, we adhere to a strict dress code.
A practical and ecological way to clean your vehicle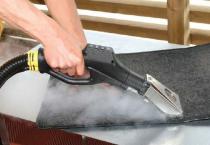 OUR SERVICES:
-       Interior & exterior detailing
-       Preparation for sale
-       Optic renovation
-       Waxing / Polish
-       Ceramic preparation
Trust us
We offer a highest quality service.
My CarWash Mobile methods and tools allow cleaning a car in a biodegradable and ecological way, by using less than 5 litres of water.
Under-pressure steam cleans and waxes, forming a long-lasting waterproof film, protecting therefore the bodywork from the aggression of road elements (mud, rain, snow, etc.).
But also from atmospheric aggressions, urban pollution, road salt…
By using My CarWash Mobile service, you act as an eco-citizen by avoiding the wastage of hundreds of litres of water.
"All our products are used by professionals and are designed for an optimal and long-lasting result."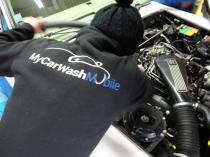 BOOK YOUR CARWASH MOBILE ONLINE OR CONTACT US ON 07 81 34 67 61
One single goal: Taking advantage of our expertise in ecological cleaning techniques for the benefit of your vehicle.